BINANCE
BITCOIN
CRYPTOCURRENCY
ETHEREUM
ICO
The ideology behinds the invention of Bitcoin is all about shifting power from the Centralized government i.e Banks and Government to the masses. This innovation intends to create massive empowerment and ensuring the entire financial system is secured and transparent with the aid of Blockchain . Regrettably, this privacy and anonymity turned to an attraction for the criminals who engage in illegal financial activities and this turn against the Good will of BITCOIN . Adopting privacy doesn't mean the users are criminals but simply means one is redeeming right to have total control over their privacy.It was the bad actors in the industry that abuse the system. Today we are going to discuss about a new Privacy coin , its features and advantages .Veil Project does not hold any ICO for their fund raising They have successful raised $1 million dollar in their seed fund and the development of this project never stopped . Am sure this project will be a very huge success. The veil technology combined both of Zerocoin and RingCT adopted by Monero Network . The Combination of these technologies has been of great benefit to the Veil Platform ensuring absolute Anonymity and Privacy for the users .
Veil is an anonymous privacy coin. Problem of insecurity and lack of privacy is being tackled and solved through the implementation of the mix of hybrid consensus algorithm and their technology.The Veil coin aims to become one among the best privacy cryptoccurency for their users ,thereby offering the profitability, stability , security and accessibility Globally.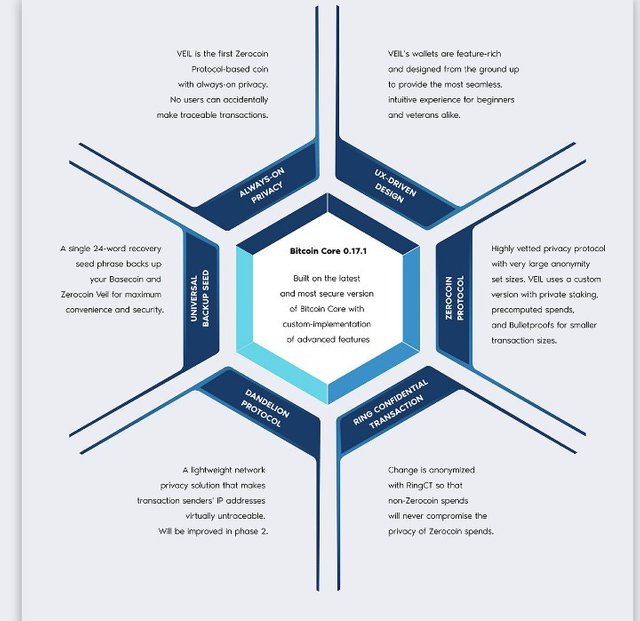 Unique features of the Veil Coin
UNRIVALED PRIVACY
:It is a complete trust-less system. Everything around Veil is anonymous ranging from staking their staking and mining rewards. The transactions are visible though.
ANONYMOUS REWARDS
:Veil privacy coin can be stake anonymoulsly and get their reward in anonymous mode as well . Everything about VEIL is anonymous though transaction is meant
to be visible
SIMPLE AND FRIENDLY USER INTERFACE
:The develop of Veil has made the interface so friendly in which any class of user can make use of their platform without stress . Recovery seed. back up and normal storage space.
Veil operate on Hybrid Consensus Proof work PoW and Proof of Stakes
The idea is that users is limited to mining according to their capacity of their holding. Veil coin holders earn more coins through the staking process. This simply means the higher the coins you are holding the higher your earn veil zero coin through the staking process .Users earning through POS is limited to the value or quantity of the coins they are holding.
This entails mining activity, Consensus algorithm in which miners trying to get transaction completed on Veil Blockchain Network to get rewarded.
Without doubt , Veil Project will thrive and gain Global recognition within a short period of time due to their underlying technology and the team behind it . Th Veil Project has emerged to redeeming your right to have total control over your financial privacy. Lots of earning opportunity has been made available though staking and mining within the Network. I will advice all smart investors to invest in this project . its going to be very HUGE!!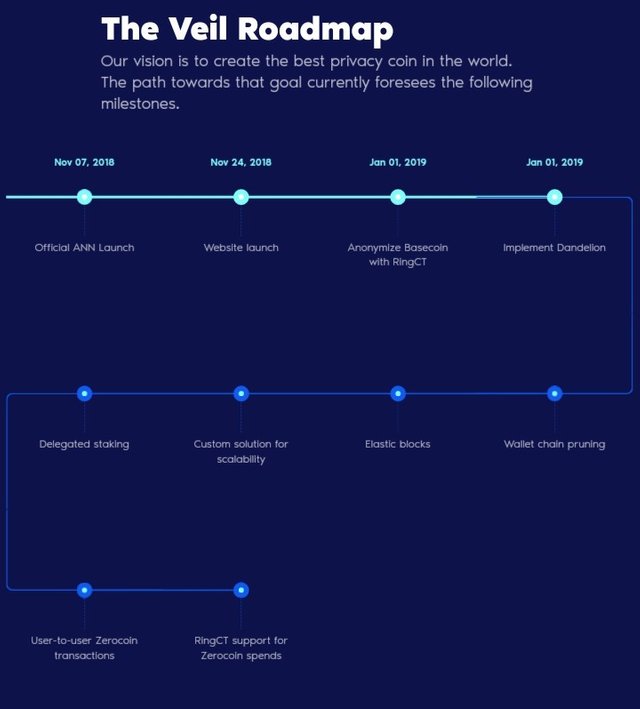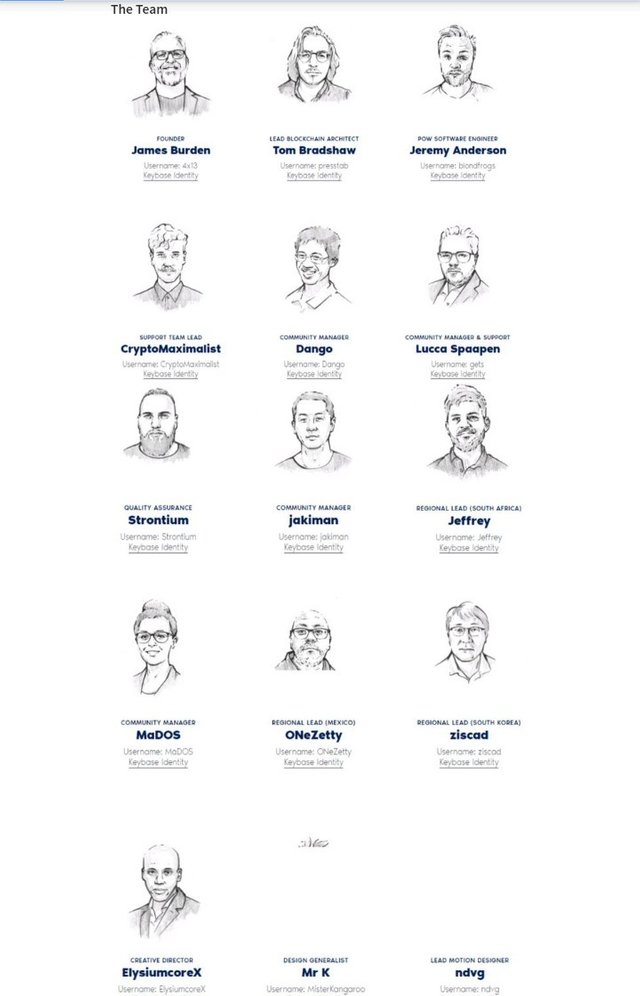 For further inquiry , do refer to the Veil official resources below
My ETH:
0xc57F5E28B98a12c8f4cC3f4C02d8B77546deF545
Bagikan
VEIL ICO - The first zerocoin-based cryptocurrency with "always-on" privacy.
Oleh
-.